Technical Training
Wallace Eannace believes in the value of technical education for our industry.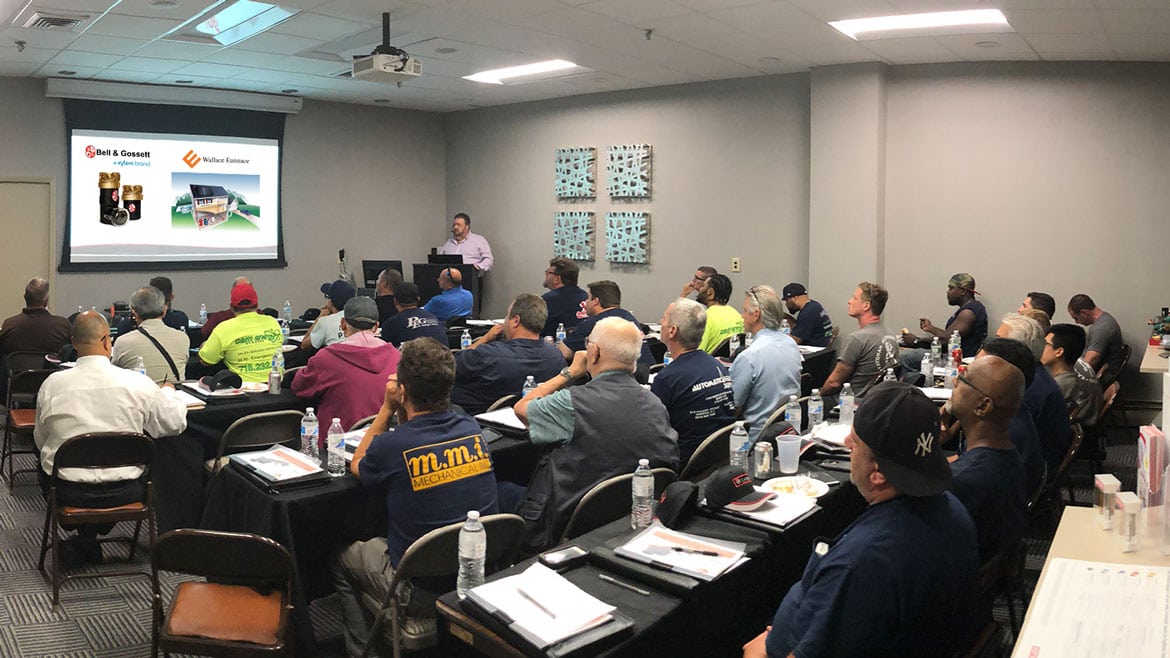 We contribute to industry education through the offering of monthly presentations, seminars, and training workshops, geared towards:
• Mechanical Engineers
• Contractors
• Building Engineers & Property Managers
• Plumbing and HVAC Associations
• Wholesale Distribution
Our trained professionals continue to build the knowledge base of our industry. Wallace Eannace trainers gain their knowledge from many industry sources, including:
• Product manufacturers
• ASHRAE
• ASPE
• Engineering associations and societies
Note:
Customized private training events are included as a contractor VIP benefit within the
HydroPro Plan
for residential plumbing firms.