System Solutions
From single family homes to 72 story towers, Wallace Eannace can provide a turn-key solution in meeting your project's hvac performance goals.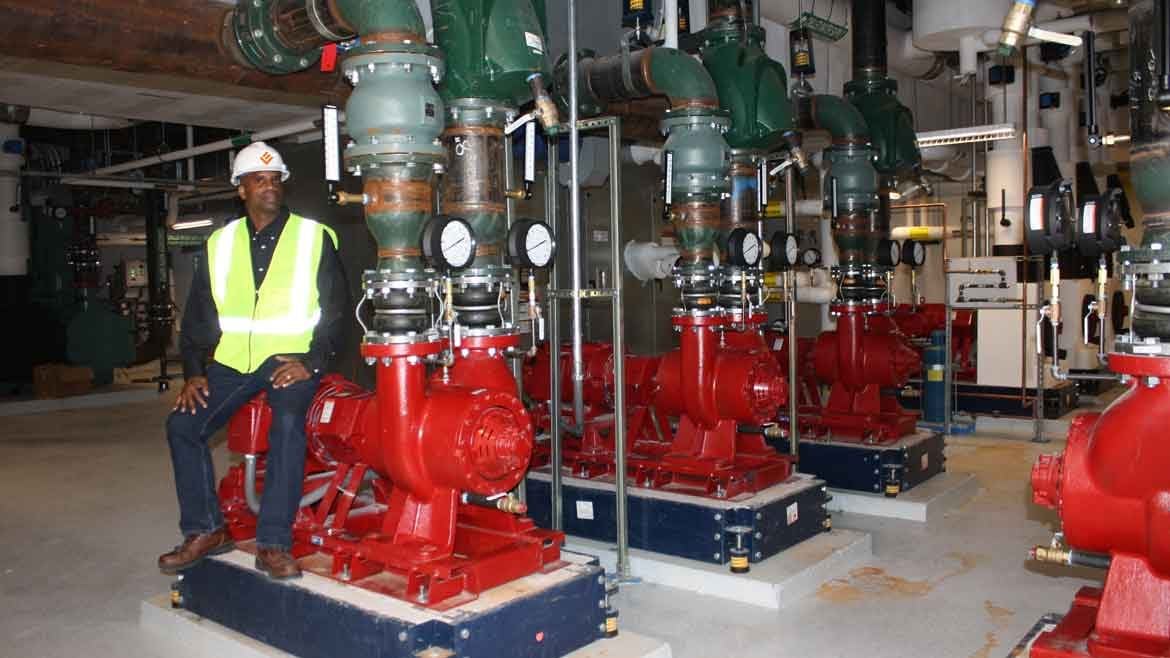 Whether you need help designing a hydronic system for a 51 year old, 3 bedroom house, in Riverhead or a complete pre‐fabricated mechanical room for a 72 story, new construction, high-rise in Manhattan, we have the resources to assist you from design to installation. 
Engineered Pre-Fabricated System Solutions
Pre‐fabricated mechanical rooms require coordination of four major trades: Mechanical, Electrical, Structural, and Controls.  We provide local support to the mechanical engineers tasked with designing mechanical rooms.  Our support starts at schematic design and continues through installation.  Providing design service to the engineering community; we interface with developers, general contractors, mechanical contractors, and wholesale distribution through the bid, sales, submittal, financing, and delivery coordination processes.
Single point of contact for turnkey packaged mechanical rooms.
Turnkey packages typically cost less than traditional construction methods.  The success rests on many factors, including but not limited to:  labor and quality finished product.  Turnkey packaged solutions are manufactured in controlled environments.  Every aspect of the build is coordinated and engineered in advance.  These factors provide for high‐quality end products that save time and money during the manufacturing process.  Packaged solutions are manufactured while the building is being built and arrive when needed.  This coordination shortens the on‐site building time, allowing the building to be operational sooner and with high quality end-product.
Advantages:
Mitigate risk at many levels
Predetermined costs ensure clients stay in budget
Reduced field construction time allows the building to generate revenue quicker
Better coordination of trades reduces back charges
Manufacturing in a controlled environment eliminates scheduling delays due to weather, etc.
High‐quality end product guaranteed via coordinated, factory built packaged by skilled fabricators and tradesmen.
Turnkey packages are pre‐piped, wired, and configured at the factory providing smooth commissioning
Reduced footprint ‐ Turnkey packaged solutions are designed to optimize real estate
Plug and play design reduces field labor to rigging, and connections between sections and building contact points.
Reliable wiring & controls ‐ Assemblies ship with low and high voltage wiring complete.
Design flexibility ‐ Custom designs allow for creative solutions.
Single Source Responsibility ‐ providing a single point of contact from design, through bid, install, and commissioning.