In one of the most epic contractor training events ever held on Long Island NY, Ferguson and Wallace Eannace held a massive industry networking, training, and golfing event to bring together new heating and plumbing contractors with industry veterans to learn about the rapidly evolving consumer demand towards energy efficient products and the brands that are leading the charge. Over 125 people attended this important evening.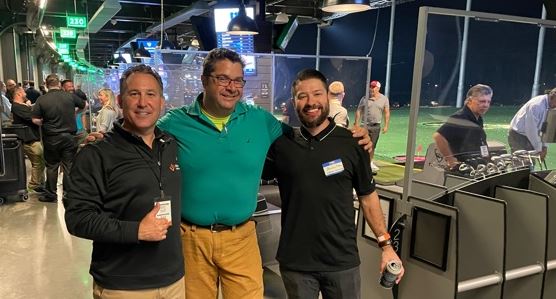 Featured at the event was LochinvarCondensing Boilers and Water Heaters, and Xylem Bell & Gossett circulators (pumps). Both companies have spent the past 100 years, approx, bringing high quality hydronic residential and commercial heating and domestic water products to the market while constantly innovating with energy efficient upgrades. Today, both companies are USA sales leaders within their respective markets. Also featured at the event was Sentinel Protects, the worlds largest manufacturer of water treatment products used to clean and maintain efficient hydronic heating systems. All condensing boiler and ECM pump manufacturers in the USA recommend the use of this type of product to ensure water quality does not negatively impact the performance and life expectancy of their energy efficient, high-performance heating equipment.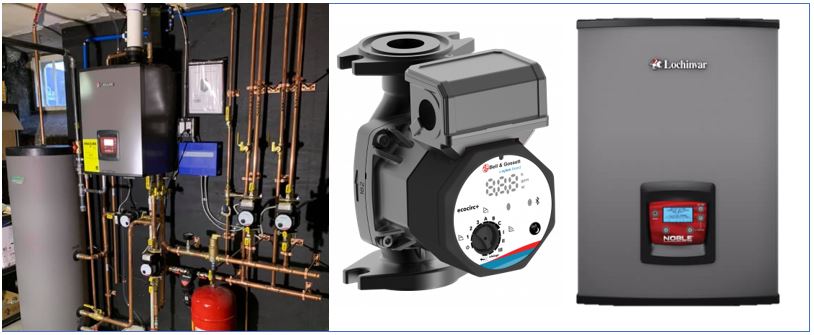 Guest speaker, Michael Knapp, Sales Engineer – Wallace Eannace, spoke to the audience about changes rapidly affecting the plumbing and heating world; including the move by towns, city's and states to limit the delivery of natural gas to homes and businesses, efforts to reduce carbon emissions, and consumer demand for more energy efficient options. Key products that Mr. Knapp focused on, and that address the issues noted above, included: Lochinvar's highly efficient residential wall-hung NOBLE comb-boilers and boilers and Bell & Gosset's newest innovation, the ECM (electronically commutated motor) ecocirc 20-18 residential heating and domestic water circulator. This one (1) high-performance, energy efficient pump replaces over 70 of their competitors pumps with the movement of a simple dial. Mr. Knapp was an engaging speaker and held the audiences attention while covering these important topics. Knapp was approached by large groups following his speech to ask specific questions about the products and the support they would receive from Wallace Eannace and Ferguson.
Also in attendance, and of note was: Brendan Murphy, Sr. Hydronics Manager Northeast, John DiPalma, Hydronics Manager – Ferguson Enterprises, and Adam M. Hersh – Wallace Eannace.
Mr. Hersh made special note of the power of Ferguson and Wallace Eannace in the New York | New Jersey Metropolitan Market, bringing high quality products to dozens of stocking locations, accurate product sizing and selection support, and seasoned industry veterans that provide both phone and field technical support. Mr. Hersh requested that the staff of Ferguson and Wallace Eannace stand-up and asked the attending contractors to look around. He noted that the folks standing make a big difference when it comes to having a positive distributor – manufacturer representative experience. These are the men and women providing product advice to ensures a successful installation, or the ones quickly helping when things don't go as planned. Mr. Hersh commented, "together we are strong business partners, passionate about the work we perform, with the mutual end goal of ensuring our end customer receives the products and services they desire".
Everyone had an amazing time. Contractors, engineers, and consultants spoke the night away discussing industry trends, awesome installations, and their co-workers lousy swing …. All in all, it was an epic evening to be remembered.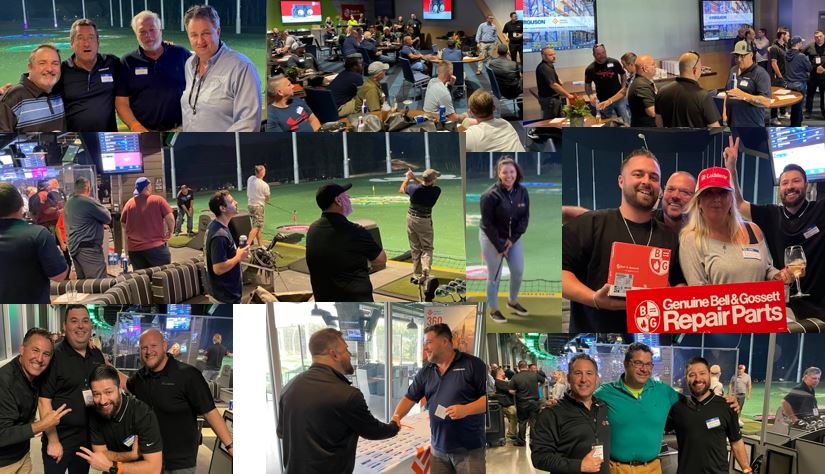 About Wallace Eannace
For over 95 years Wallace Eannace has brought innovative and cost-effective system solutions to the plumbing and HVAC industries through technical support, quality products, prefabricated solutions, and a nationwide network of wholesale distributors.
Wallace Eannace brings prefabricated plumbing and HVAC solutions to the North American market through its company Tisdale Manufacturing.
About Ferguson
Ferguson raises the bar for industry standards as the top-rated wholesale supplier of commercial and residential plumbing supplies.